This privacy policy explains how, and on what legal basis, we collect, store, and use personal information about you.
Life is committed to respecting the privacy rights of customers, staff, suppliers and partners.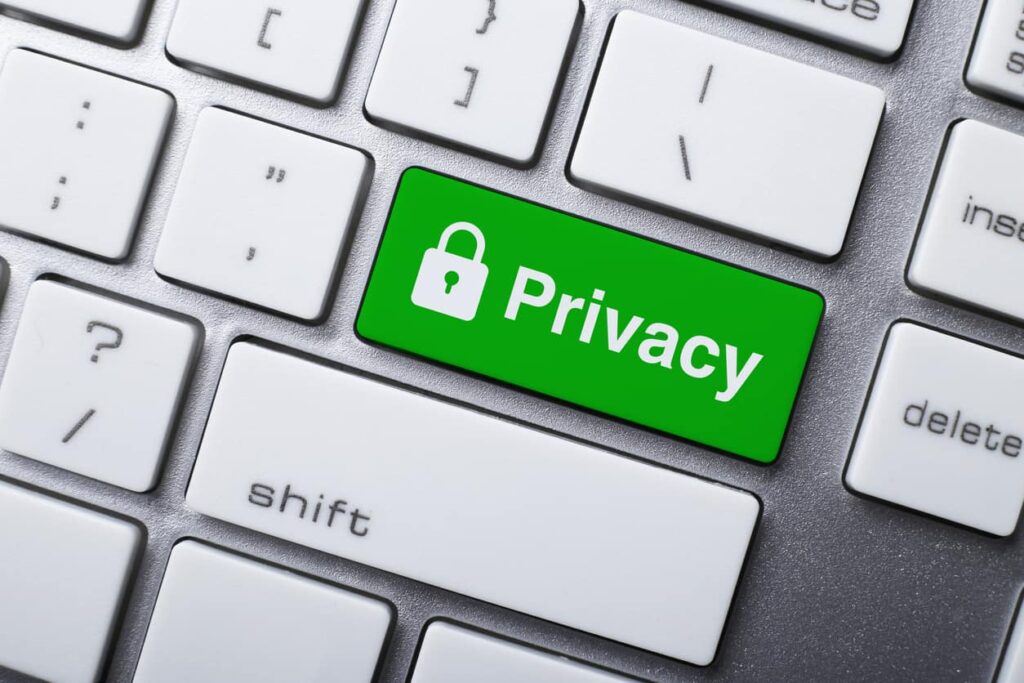 We may collect personal information (data) about you (or your business) from these sources:
When you visit the Life site – including Life Science Centre, Lifelab, Meetings and Events and our offices.
When you buy a ticket, become a member or make a booking.
When you participate in a Life event or activity.
When you communicate with Life via phone, in person, email, mail, social media or surveys
When you use Life websites.
When you apply for a job with Life.
Our privacy promise
We promise to:
Keep your data safe and private.
Never share your data with third parties.
Never sell your data.
Give you ways to manage and review your marketing choices at any time.
How the law protects you
As well as our privacy promise, your privacy is protected by the General Data Protection Regulation (GDPR) which applies across the European Union and we are responsible as 'controller' of that personal data for the purposes of the GDPR. Our use of your personal data is in accordance with GDPR, other relevant UK and EU legislation and our professional duty of confidentiality.
Legal basis for processing data
Here is a list of all the ways that we may use your personal information, and which of the reasons we rely on to do so. The law says we must have one or more of these reasons:
Consent: where you agree to us using your information in this way, e.g. using your comments for marketing purposes.
Contract: your personal information is processed in order to fulfil a contractual arrangement e.g. in order to send you information about a booking.
Legal obligation: where there is a statutory or other legal requirement to retain information eg if you buy tickets or make a booking, we need to retain details for 6 years after your payment.
Legitimate interests: this means the interests of ICFL in managing our business   e.g. updating Science Centre members.
Personal data we collect about you
Contact information
Your name, contact details, including e.g. your address, email and phone number
Company name where applicable
Names of children and DOB
Purpose and basis of processing data (numbers apply to list in point C)
Ticket purchases (2,4), Bookings (2,4), Membership (2,4)
Billing details
Purpose and basis of processing data (numbers apply to list in point C)
Ticket purchases (2,4), Bookings (2,4), Membership (2,4)
Personal arrangements
Information about specific accessibility requirements or dietary requirements you would like us to be aware of.
Purpose and basis of processing data (numbers apply to list in point C)
Ticket purchases (2,4), Bookings (2,4), Membership (2,4)
Film and photography
CCTV footage is in place in public areas or our premises and is collected and used strictly in accordance with the relevant regulations.
We occasionally film and photograph events and activities for marketing purposes. Where possible individual or group consent is obtained or if this is carried out more generally across an area of site, activity or event, notification is always given (via signage) with the option of making staff aware if you would rather not be featured.
Photos of members.
Purpose and basis of processing data (numbers apply to list in point C)
Health and safety (4), Marketing (1,4), Membership (2,4)
Via website
See appendix one.
Marketing
E-comms and direct mail. This includes permissions, consents or preferences that you give us.
Purpose and basis of processing data (numbers apply to list in point C)
To send you information you have opted in to receive (1,4)
How long your personal data will be kept
We will only retain your personal data for as long as necessary to fulfil the purposes we collected it for.
To determine the appropriate retention period for personal data, we consider the amount, nature, and sensitivity of the personal data, the potential risk of harm from unauthorised use or disclosure of your personal data, the purposes for which we process your personal data and whether we can achieve those purposes through other means, and the applicable legal requirements.
How we look after your data
Life is committed to safeguarding your personal information and your privacy. We have put in place appropriate security measures to prevent your information from being accidentally lost, used or accessed in an unauthorised way, altered or disclosed. In addition, we limit access to your personal information to those employees who have a business need to know. They will only process your personal information on our instructions and they are subject to a duty of confidentiality.
How we look after your data
At any time, you have the right to access the information we hold on you or notify us that you no longer wish to be included on our database for marketing purposes. If you wish to contact us regarding your information, please contact our Data Protection Officer sarah.shanley@life.org.uk.
Appendix One
Website data
This section explains how Life's website (life.org.uk) collects information, the uses to which that information will be put, and the ways in which we will protect any information you choose to provide us.
By using the Life website, you signify your agreement to the terms of this privacy policy. You can access our website homepage and browse our site without disclosing any personal data. If you visit a website operated by a third party though a hyperlink included in our website, your information may be used differently by the operator of a linked website.
Cookies
Like most organisations, Life uses cookies to capture information about our websites' users. – cookies are small text files or variables which enable a website to "remember" who you are. Most browsers are automatically set to accept cookies but you should be able to configure your browser to restrict cookies or block all cookies if you wish.
Cookies allow us to recognise and count your visits, and to see how you move around our sites while you are using them. This helps us to provide you with a good experience while you browse and to improve the way our sites work, for example by making sure you can find what you need.
Cookies are also set when you:
click on social networking buttons in our pages
watch videos
register for services
take part in surveys and other activities.
We use session cookies (which are temporary cookies) to maintain your session with the server in the areas of our site that are available to registered users. Session cookies are deleted when you close your browser. We sometimes use persistent cookies to enable pop-up advertisements and to prevent the server from displaying the pop-up advertisement more than once. Persistent cookies remain on your hard disk until you delete them.
By continuing to use our sites and by using video and social media functionality, you consent to the relevant cookies being set on your device.
For general information about cookies, and how to control and disable them, please visit www.allaboutcookies.org
Google Analytics cookies
We use Google Analytics to collect information about how people use this site. We do this to make sure it's meeting website visitor needs and to understand how we can make improvements.
Google Analytics stores information about what pages you visit, how long you are on the site, how you got here and what you click on. We do not collect or store your personal information (e.g. your name or address) so this information cannot be used to identify who you are. We do not allow Google to use or share our analytics data.
DoubleClick Floodlight cookies
Some pages of the site use DoubleClick Floodlight cookies to measure the results of our digital advertising. The DoubleClick cookies do not collect any personally identifiable information. For more information please visit http:www.google.com/policies/privacy/ads/ and http://www.google.com/ads/preferences
Online ticketing and email
We collect information only when you supply it to us by entering your details via an online form. When we collect information from you, we will provide an option for you to join our mailing list. If you opt to join our mailing list we will send you communications about topics you have expressed an interest in. We will only send you marketing emails if you specifically give us consent to do so.
Every email you receive will carry an unsubscribe link, allowing you to opt out of any future communications.
Your details will never be shared with any other company or sold to another company.
If you have any issues when trying to unsubscribe please email  info@life.org.uk
Facebook pixel tracking
Our website utilises the Conversion Tracking Pixel service of Facebook Inc., 1601 S. California Ave., Palo Alto, CA 94304, USA ("Facebook"). This tool allows us to follow the actions of users after they are redirected to a provider's website by clicking on a Facebook advertisement.
We are thus able to record the efficacy of Facebook advertisements for statistical and market research purposes. The collected data remain anonymous. This means that we cannot see the personal data of any individual user. However, the collected data is saved and processed by Facebook.
We are informing you on this matter according to our information at this time. Facebook is able to connect the data with your Facebook account and use the data for their own advertising purposes, in accordance with Facebook's Data Use Policy found here.
Facebook Conversion Tracking also allows Facebook and its partners to show you advertisements on and outside Facebook. In addition, a cookie will be saved onto your computer for these purposes. Only users over 13 years of age may give their permission. If you are younger than this age, please consult your legal guardians. Please click here if you would like to revoke your permission.