No school trip would be complete without a visit to our award-winning science centre.
Visit an exhibition, get hands-on in our interactive zones and see a show in one of our breathtaking show spaces. We'll provide you with an itinerary which is tailored to the learner level and focus of your group, so you don't miss a thing!
We're not like a museum where you'll find stuff in cases and be expected to look and not touch. At Life, you're encouraged to get stuck in: explore, create, have fun. Our friendly Explainers are always around to answer questions, explain activities and suggest new things to try.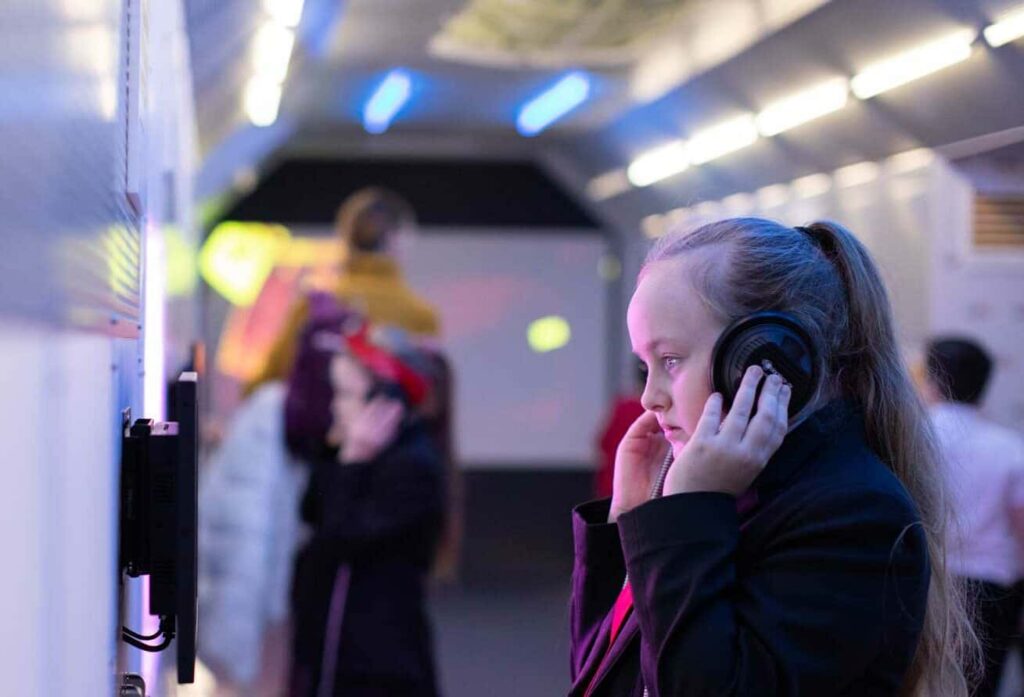 In the Brain Zone, students can explore the most fascinating and complex organ in the human body and investigate a range of biology curriculum topics. 
Designed to develop understanding of our senses, consciousness, perceptions, emotions and how we learn, the Brain Zone covers a wide range of methods used to investigate the brain through fun memory games and optical illusions.
Explore the impact space technology has on our everyday lives and how the future of space exploration is being shaped right here in the North East. Space Zone includes:
A recreation of part of the International Space Station where students take the driving seat in Mission Control. Students work together to build a module of the International Space Station, land a space craft on the Moon and test prototypes to remove space debris. Plus our careers board highlights the variety of career opportunities available in the space industry.
The Sphere is a stunning large-scale spherical projection screen, ideal for sharing a space-eye view of the Earth, other planets and the moon, and highlighting issues such as environmental change.
The North's biggest and most technically advanced planetarium. We offer a mix of traditional planetarium shows and creative animated films. Our DigiStar 7 technology–  the most advanced planetarium system in the world – brings even more amazing planetarium experiences.
An exhibit on Space and Society. See how you're already using space technology in everyday life. Find out how SATNAV works, see how spotting penguin poo from space can help combat climate change and use satellite images to spot potential emergency situations and save lives.
An exhibit on the Solar System and Beyond. This area helps students understand the Solar System and its impact within the wider Universe, encouraging an appreciation for the fantastic vastness of space.
Wow Zone offers a collection of engaging interactives that explore how forces, physics and chemistry are used in everyday life. 
From constructing an electrical circuit to building a bridge, pupils can explore a wide range of hands-on activities with links to the curriculum. Plus it's all great, hands-on fun which makes for memorable and impactful learning experience.
Gaia by British artist Luke Jerram, is a mesmerizing seven-metre-diameter installation of planet Earth.  Created from detailed NASA imagery of the Earth's surface, it provides a unique opportunity for students to view our planet, floating in three dimensions.
The installation aims to create a sense of the Overview Effect, which was first described by author Frank White in 1987. Common features of the experience for astronauts are a feeling of awe for the planet, a profound understanding of the interconnection of all life, and a renewed sense of responsibility for taking care of the environment.
Upstairs in Hello World, students can take an easel to create their very own Earth art masterpiece and display it on our 'share and care' picture wall.
Students can get hands-on in the Creativity Zone, with a range of interactive exhibits. Here they can solve challenges, make objects move on the spinning table and marvel at inspirational LEGO® creations from local LEGO® artist Steve Mayes.
Play Zone is an interactive play environment for Key Stage 1 and Early Years pupils.

The kitchen, café and garden provide opportunities to learn about recycling and sustainability through child-led imaginative role play. Light play tables facilitate exploratory play, immersing pupils in delightful phenomena, while construction and soft play areas allow children to develop and test their physical and manipulation skills.
Exciting experiments and audience participation are hallmarks of our live shows. Shows change regularly throughout the year and are subject to availability.
Take a look around…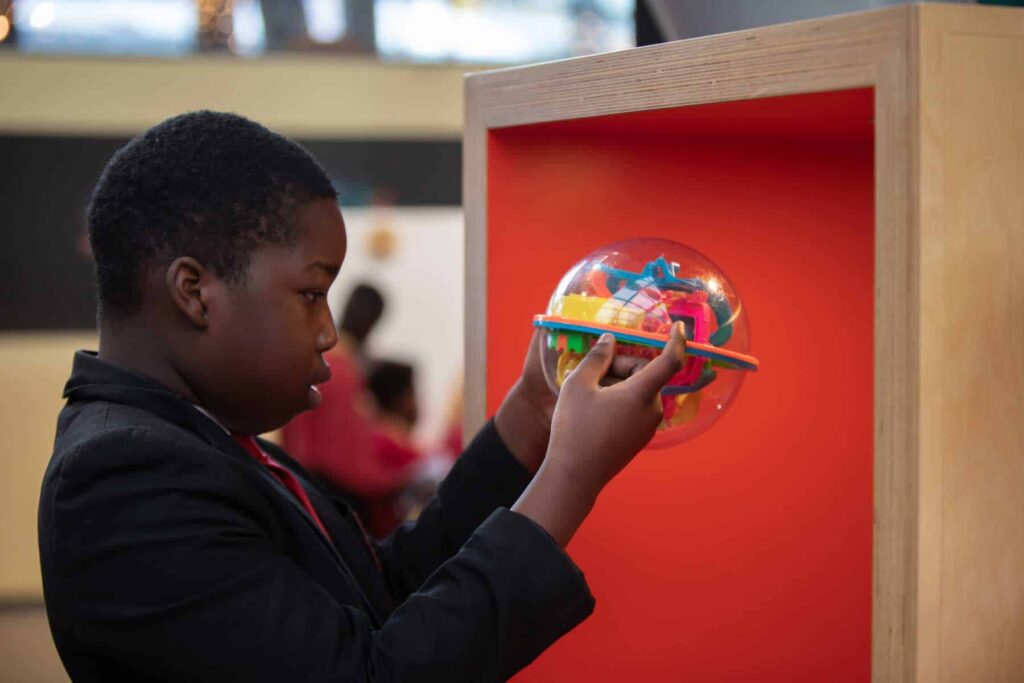 In Brain Zone, students can investigate how we learn, remember and perceive the world around us.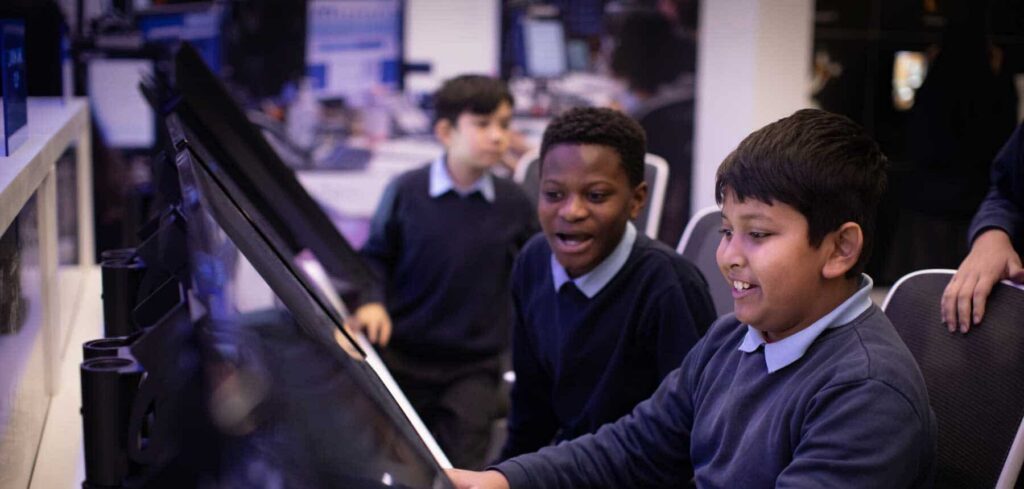 In Mission Control, students work together on a range of space related challenges.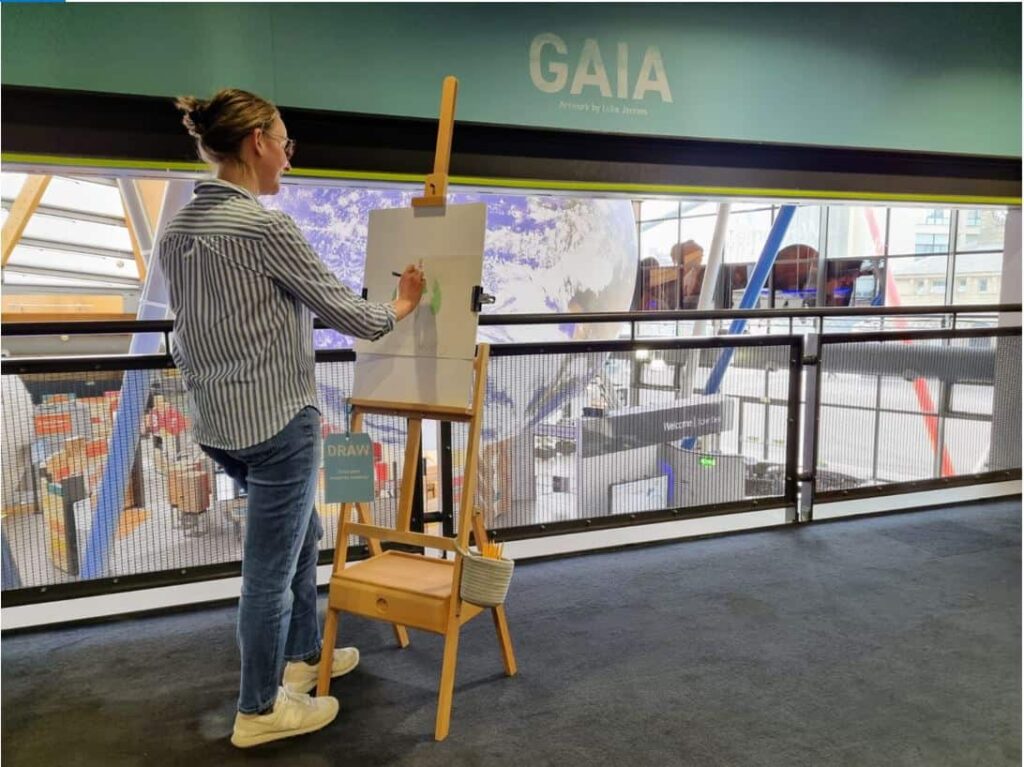 Students can take an easel to create their very own Earth art masterpiece in Hello World.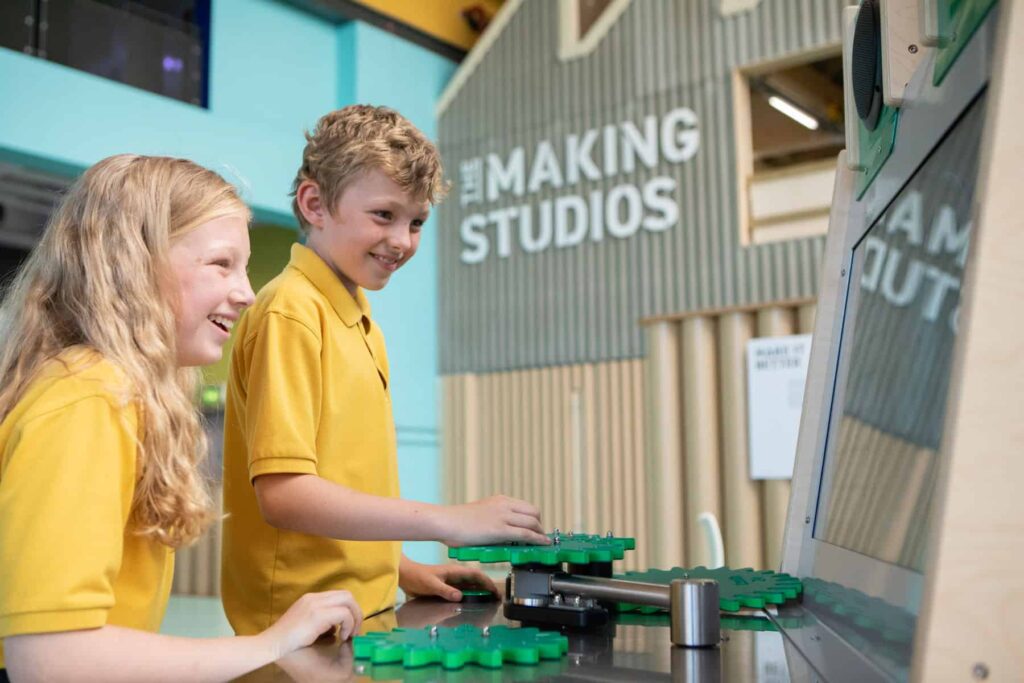 Creativity Zone features a wide range of hands-on, interactive exhibits.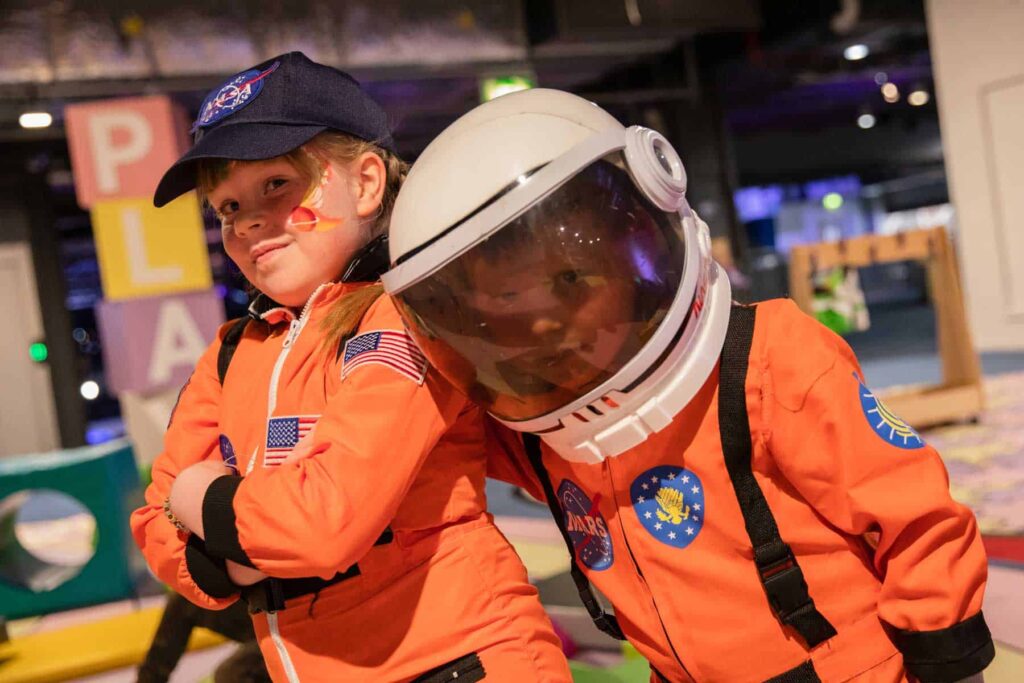 Younger school children will enjoy Play Zone, a hands-on area especially for under-7s.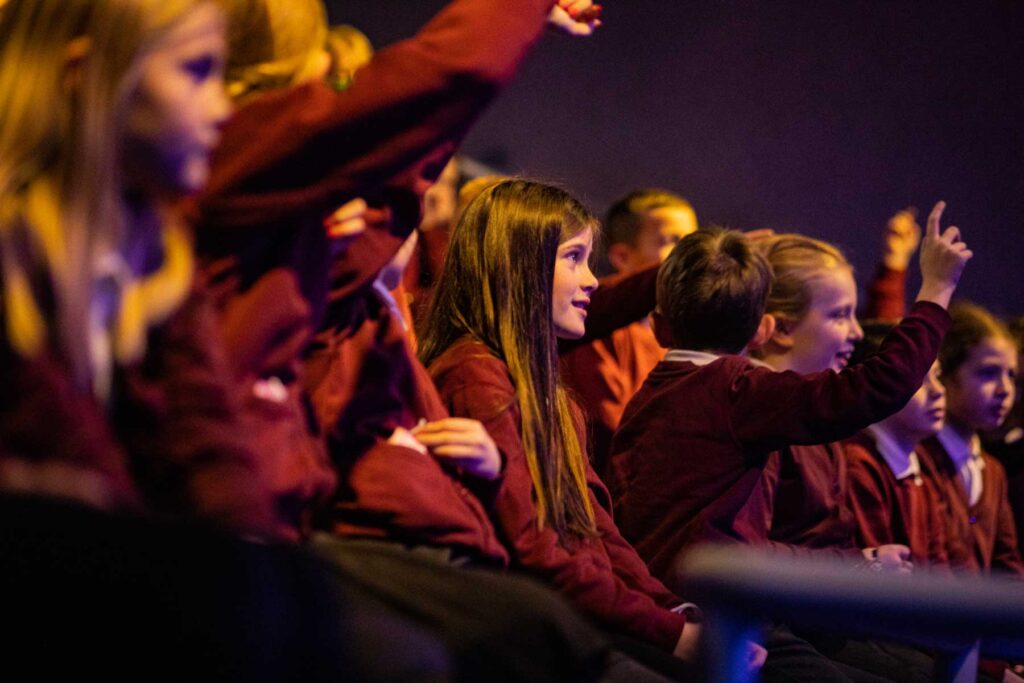 A school visit to Life wouldn't be complete without a visit to our science theatre.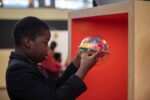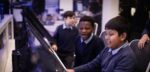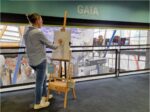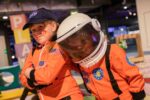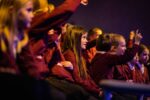 Space Zone and Making Studios have been made possible through the support of the Inspiring Science Fund – a partnership between UK Research and Innovation (UKRI) and Wellcome. Additional support has been provided by The Garfield Weston Foundation and the Catherine Cookson Charitable Trust. Brain Zone has been supported by the Wellcome Trust.
What other teachers say…
"We loved all the activities! We are currently doing a topic on Space, so the exhibits were all very relevant to support our learning.'
Ellingham Church of England Primary School
"Fantastic as always. The planetarium was out-of-this-world good!"
Highgate School
"Lots of very interesting displays and activities. Kept the pupils engaged. The Planetarium show was super."
Fairview Primary School