Explore the science centre in a baby-and-toddler-friendly environment.
Pre-school days provide the perfect opportunity for you and your little ones to try new things, make new friends and have lots of hands-on fun.
Enjoy exciting activities that have been developed with children's physical, cognitive and social skills in mind.
Regular highlights include hands-on play in the Making Studios, a balancing path for adventurous walkers, and an immersive, child-friendly planetarium experience.
Each session is different, so there'll be new things to try each time you visit – from storytellers and crafters to artists and musicians – keep scrolling for details of specific events.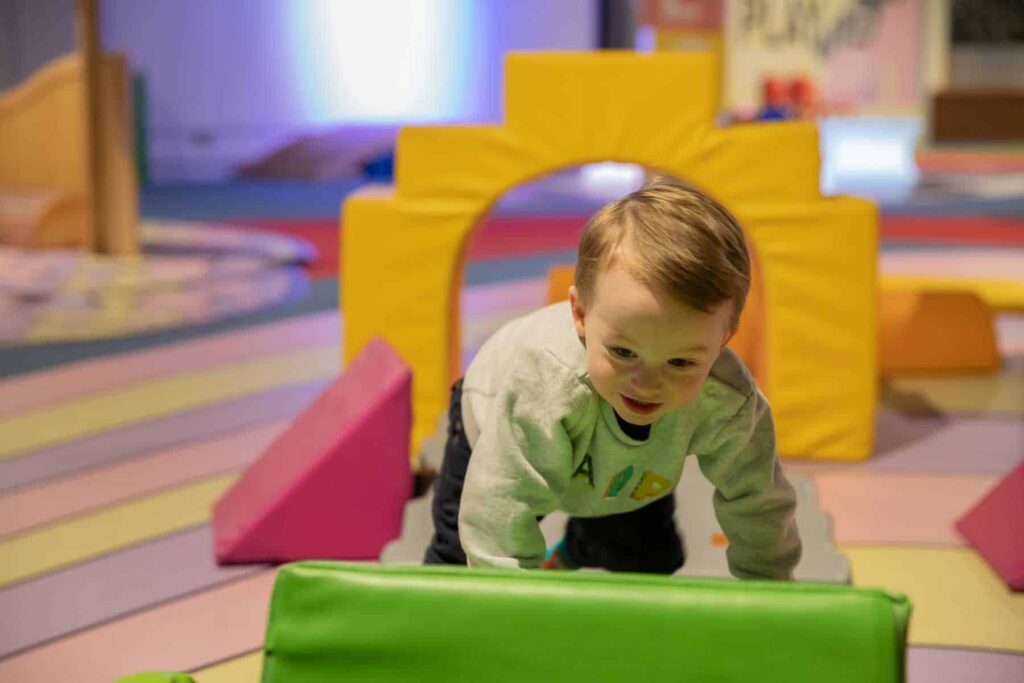 Regular sessions take place on Thursdays or Fridays. (See upcoming dates below.)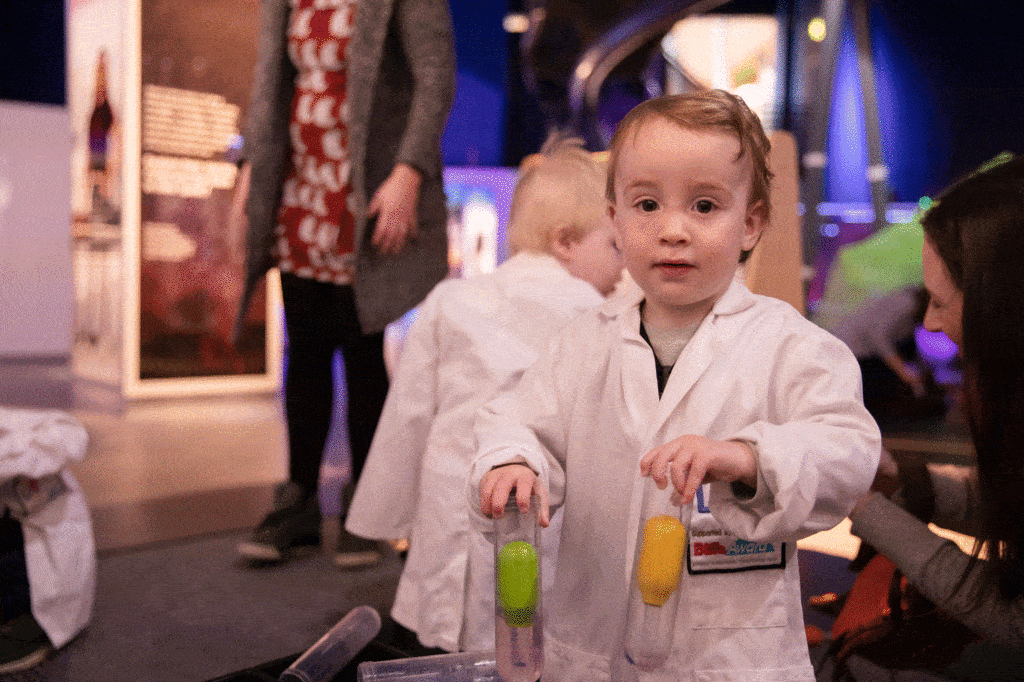 Coming soon
February Pre-School Day
Separate admission fees apply. Free for members!
Especially for children aged 4 and under
Tuesday 27 February, 9:30am – 3:00pm
Café and gift shop
Catering for hungry bellies
Food and drink can be purchased from one of our two on-site cafes. Alternatively, you are more than welcome to bring your own packed lunch.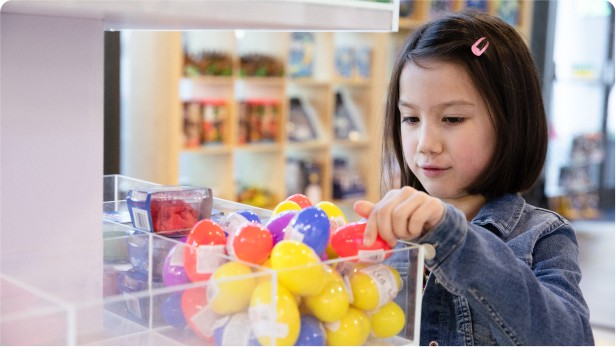 Take home a memento of your vist
A visit to Life wouldn't be complete without exploring our selection of science kits, toys, books, souvenirs and gifts to suit all ages and budgets