Life is a unique educational resource in the heart of Newcastle
At Life, we provide exciting, interactive activities and workshops which are designed to inspire and entertain students of all ages and abilities.
We'll provide you with an itinerary which is tailored to the learner level and focus of your group. Our team will do all the planning and organising so everything is in place to create a great and safe experience for your class.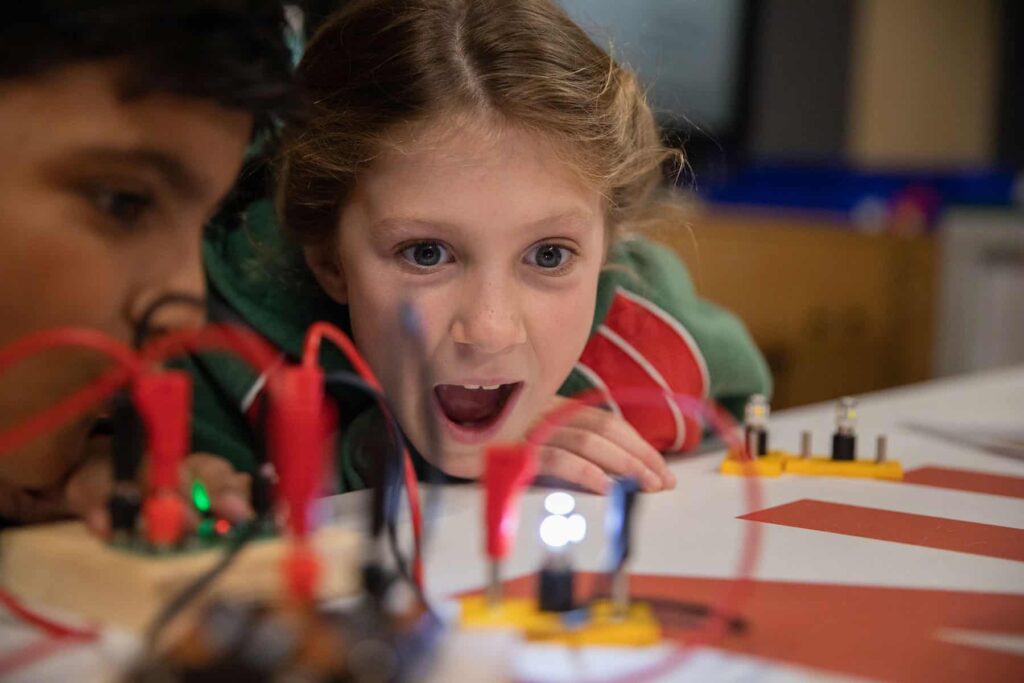 Workshops and interactive storytelling sessions
A typical school visit includes time in the science centre plus a workshop – or you can opt for a workshop or a science centre visit only.
Our unique and engaging programme of workshops and story-telling sessions have been designed to reflect current and relevant STEM themes and topics which are linked to the national curriculum. Workshops take place in fully equipped real labs and The Making Studios, where students can expect exciting experiences that cannot be replicated in the classroom.
School visits inside the science centre
No school trip would be complete without a visit to our award-winning science centre. 
We provide exciting, interactive zones and activities that inject a fun, extra dimension to your visit.
Most school groups combine their workshop with a science centre visit to create a memorable, impactful learning experience, although you can just visit the science centre if you'd prefer!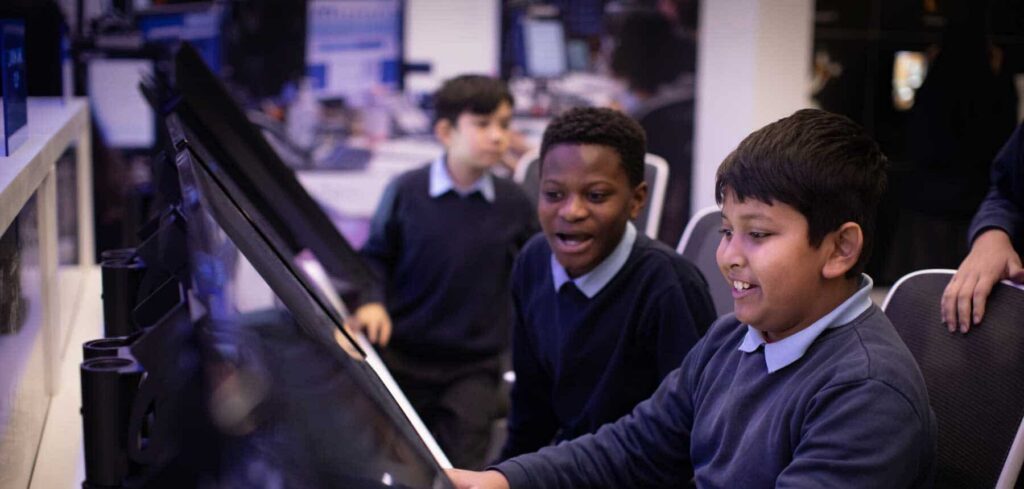 Take a look around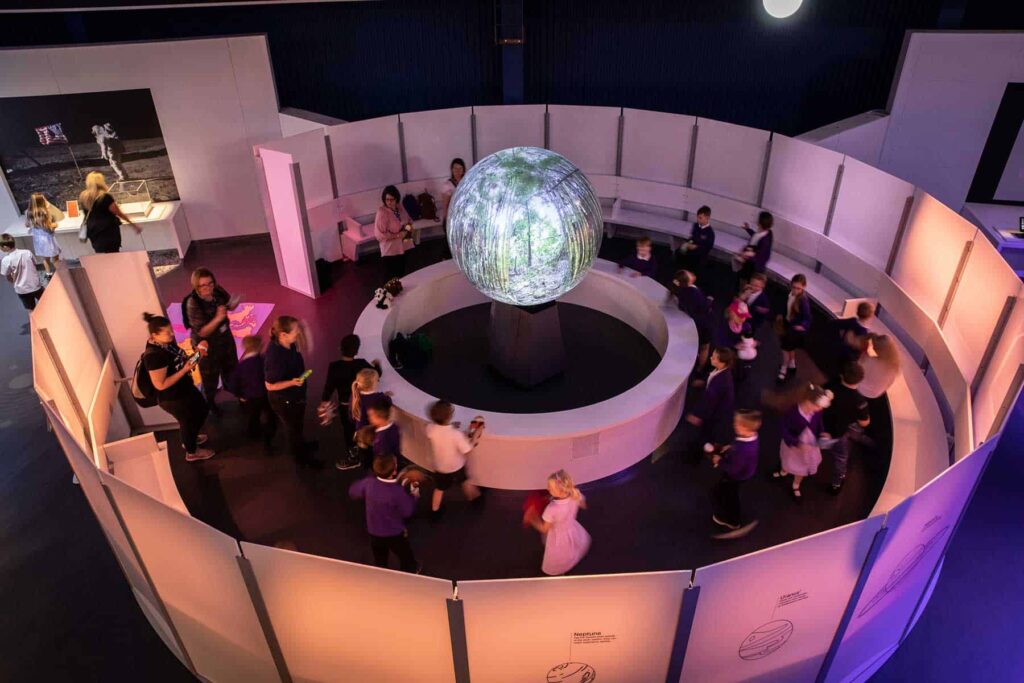 'The Sphere' is a great hub to inspire students through interactive story-telling.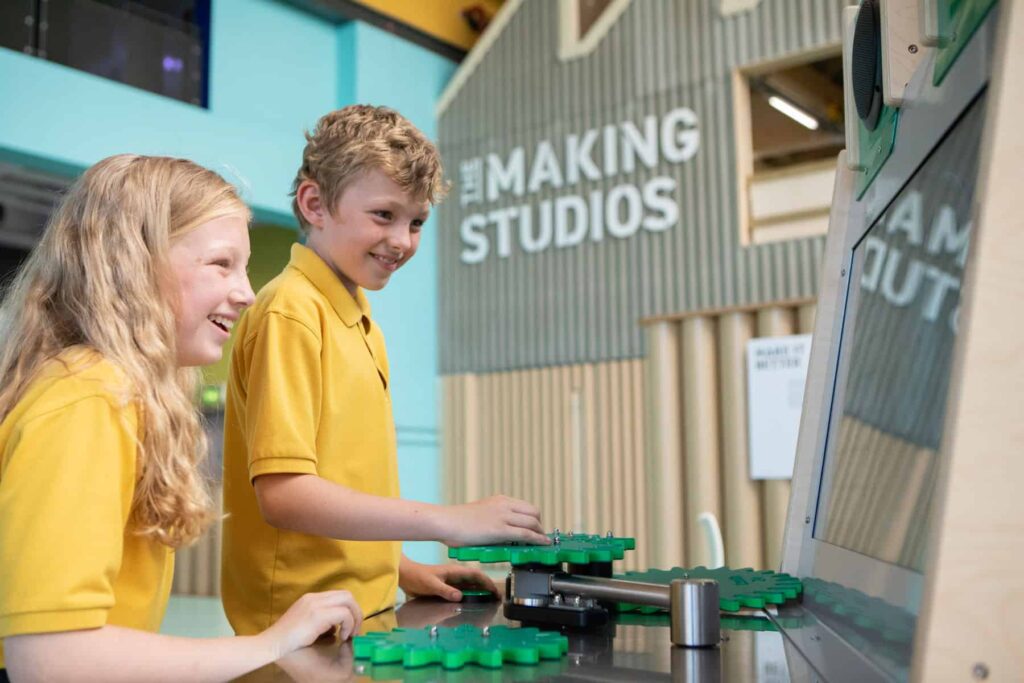 Creativity Zone features a wide range of hands-on, interactive exhibits.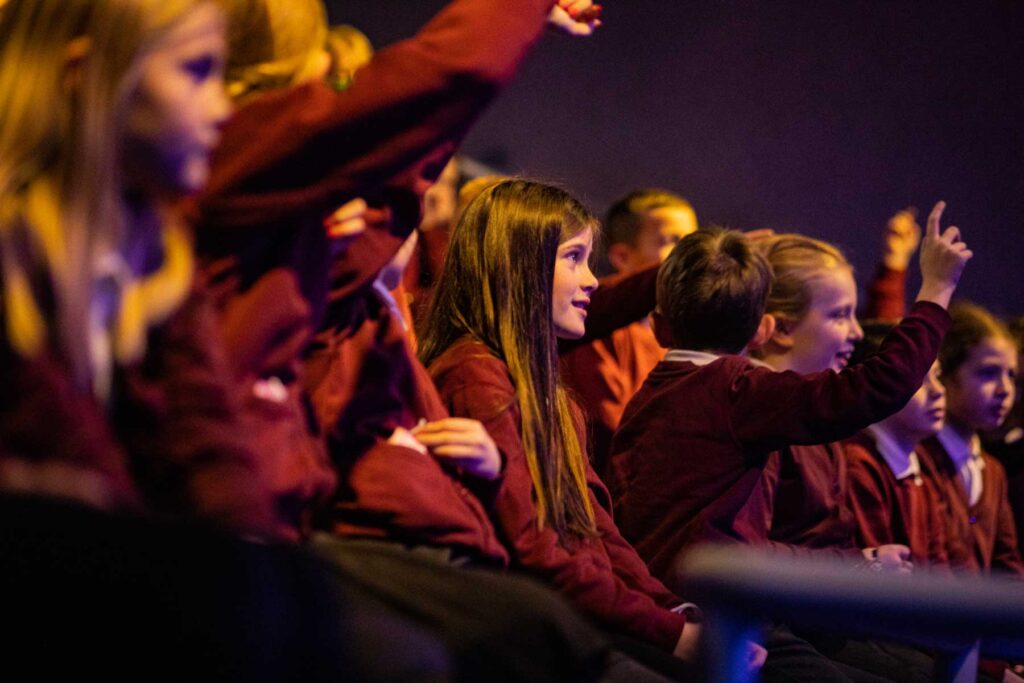 A school visit to Life wouldn't be complete without a visit to our science theatre.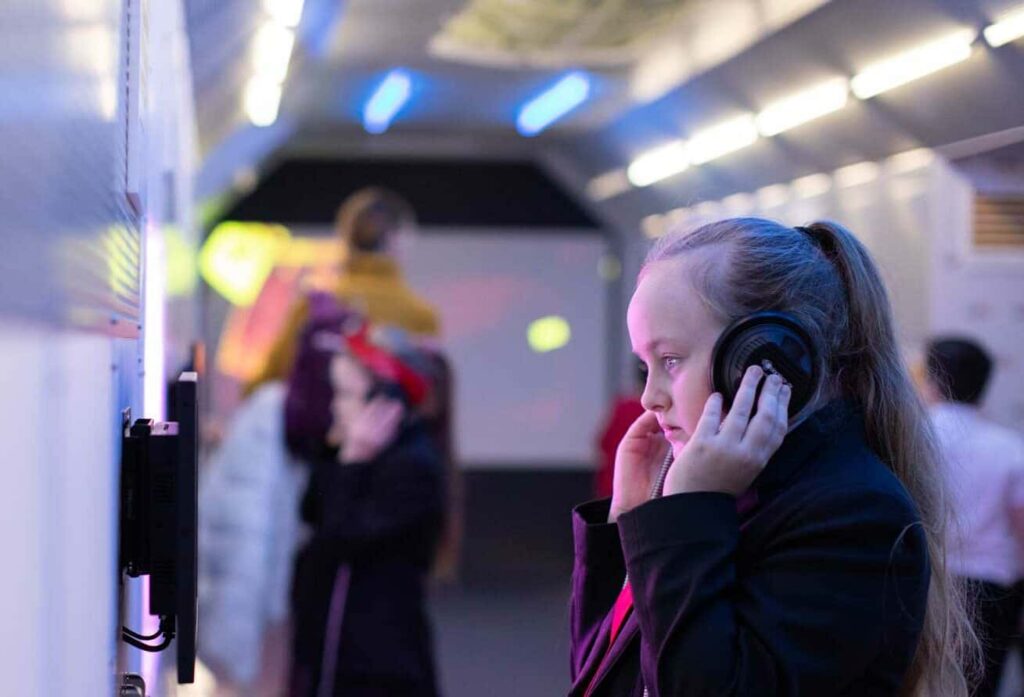 The International Space Station is the perfect setting to inspire students.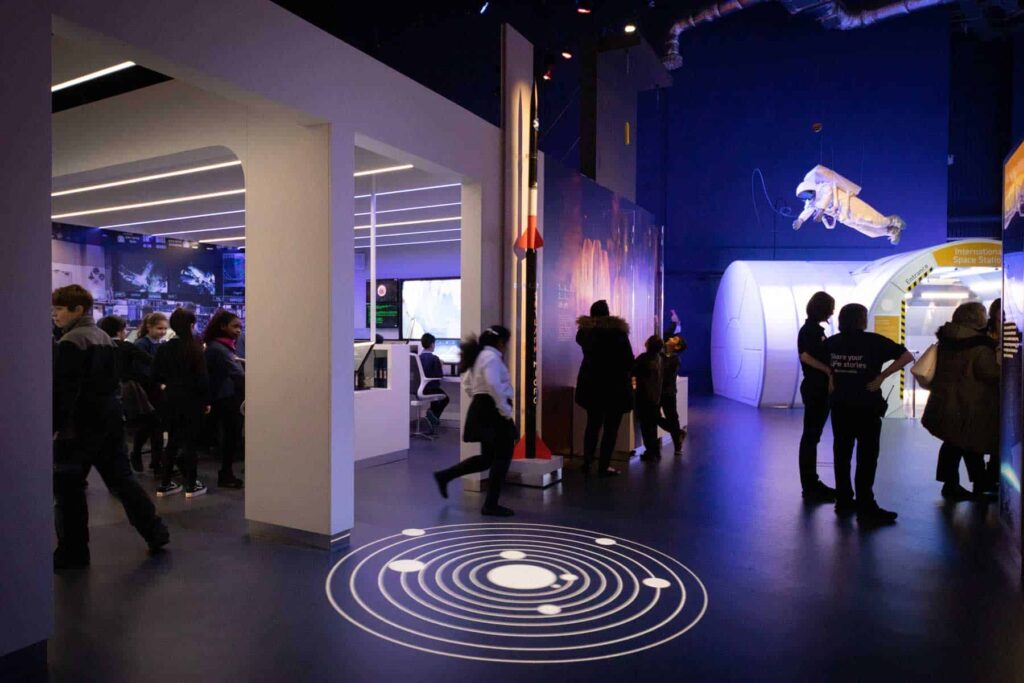 Space Zone features lots of hands-on activities for school groups.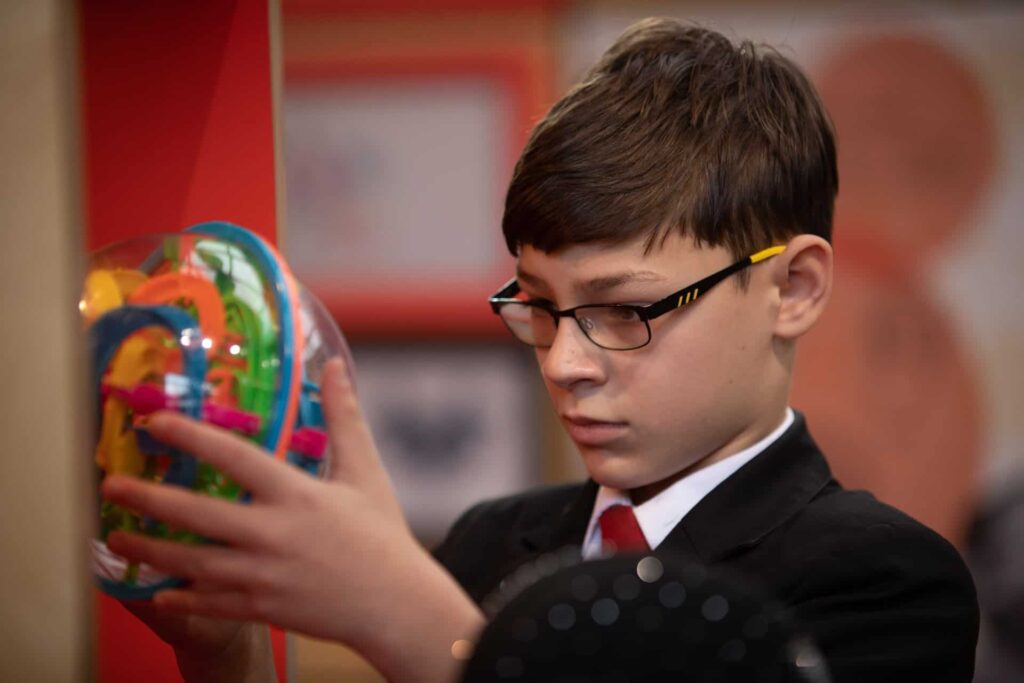 In Brain Zone, students can learn how we remember and percieve the world around us.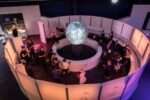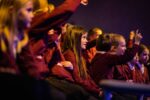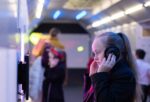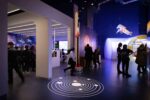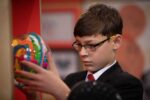 What other teachers say…
'Great experience. Perfectly timed for each activity. The day ran really smoothly and was enjoyed thoroughly by all of our children and members of staff.'
Pallister Park Primary School
'Very engaging, hands-on experiences. The new 'Wow Zone' was fantastic, the children could have stayed in that one area all day! We were also pleased to see that the live science show was different to when we last visited. Brilliant and very informative."
Sunnyside Academy
'The workshops, zones and team were excellent! The team's engagement with children was brilliant. Our children had an excellent day and I feel we have developed their science capital.'
Cambois Primary School
Seasonal prices until 22 December 2023
Ice package
Science centre visit and skate session.
Ice package and workshop
Science centre visit, skate session and workshop.
KS4 and post 16 workshop
£200.00
(full class up to 24)
£100
(half class up to 12)
Post-visit resource
I'm a scientist (online) sessions
The science centre will be closed from 8 January to 2 February inclusive for essential maintenance and team training.
Prices from 5 February 2024
We allow a ratio of 1 adult to every 5 children for most groups. Additional adults over this ratio will be charged. In the case of SEN groups, we may offer further free adult support on request – please contact us to discuss your requirements.
Teachers and adult helpers go FREE!
Workshop and Science Centre visit
KS4 and post 16 workshop
£200.00
(full class up to 24)
£100
(half class up to 12)
Post-visit resource
I'm a scientist (online) sessions
Life is situated within the Newcastle Clean Air Zone (CAZ) Depending on how you are travelling to Life, there may be associated CAZ charges to be aware of. More information can be found on the Newcastle Council website.
Extending your experience
After a school visit, talk about the experience with your students. Encourage them to reflect on what they did, saw and learned. Students could create a display of their visit, or discuss various science jobs they found out about.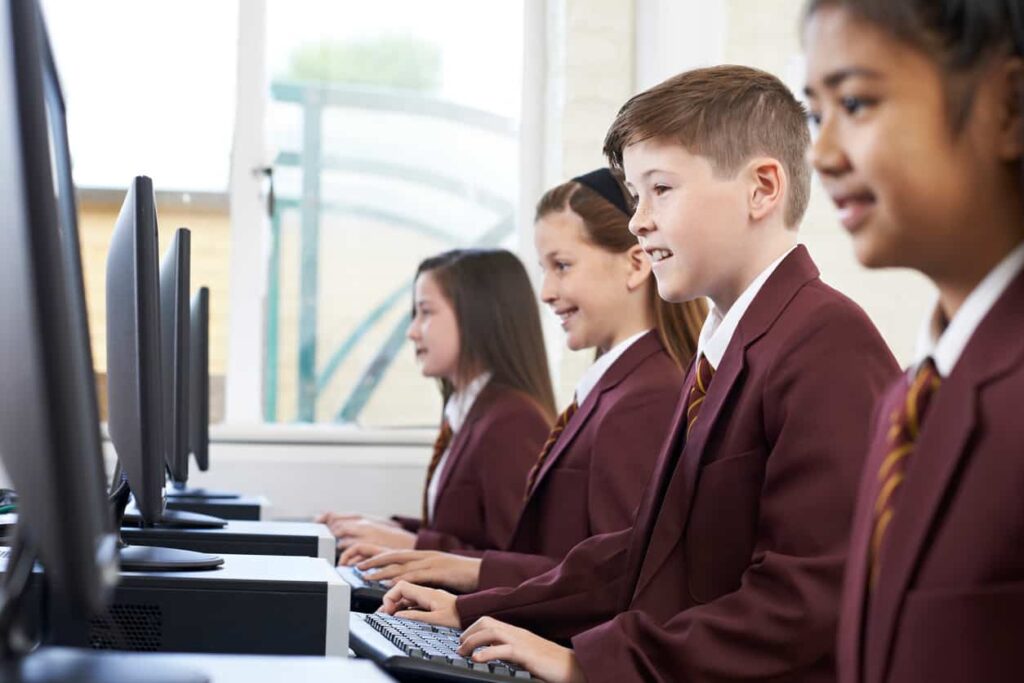 I'm a scientist (online) sessions
Extend your students' experience by following up your visit to Life with a live virtual session in your classroom, where students can connect with STEM professionals. For Key Stage 2 – Post-16.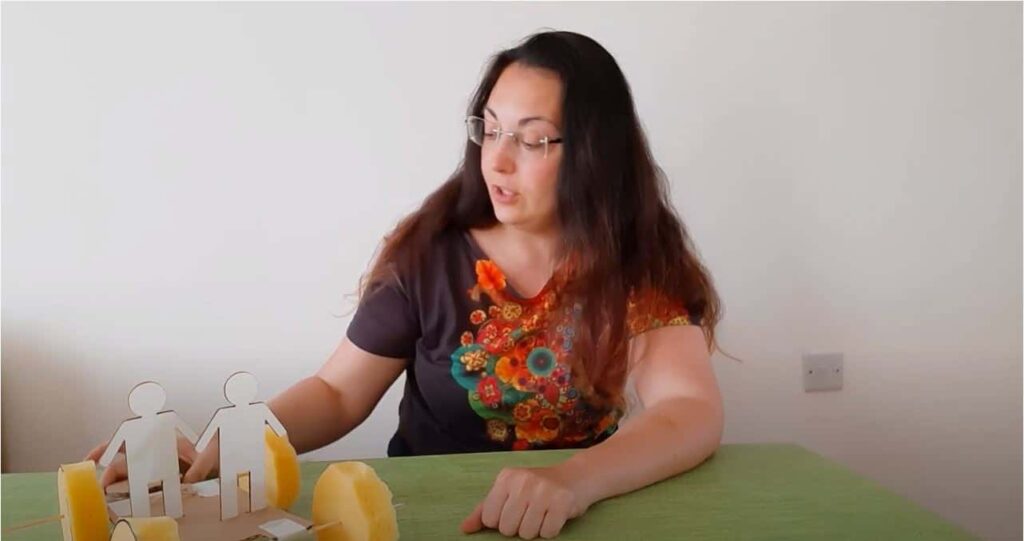 Online resources 
Check out our range of resources to see some familiar faces from our team demonstrating fun and educational activities your class can try – from activity sheets to videos of scientists.
Frequently asked questions
To check availability and to make a school booking, please call our bookings line on 0191 243 8223, Monday to Friday, 9.00am – 5.00pm. Queries can be made via our online enquiry form, but bookings should be made by phone.
We will issue an invoice in advance of the visit. Payment is required before the visit takes place.
We offer different packages for schools. Most often, schools will book a workshop and science centre visit. We'd recommend browsing our workshops before making a booking.
You class(es) will visit our exhibitions that are appropriate to their age and a Planetarium show or Live Science Show will also be included (unfortunately we're unable to guarantee both shows).
We provide you with a bespoke itinerary for your day, if you're bringing more than one class each class will have their own itinerary.
They are provided on arrival, unfortunately we're unable to send these out prior to your visit.