Students will explore how different genetic variants evolve in populations and consider a case of convergent evolution.
Using their own DNA students will discover and compare their version of a bitter taste receptor gene (their genotype) to their ability to taste the bitter compound (their phenotype).
In our specially equipped laboratory students will carry out modern molecular biology techniques including; DNA extraction, micropipetting, polymerase chain reaction (PCR), restriction enzyme digest, and gel electrophoresis.
Curriculum links
Key stage 4 and post-16
Biology
KS3 Biology - gas exchange systems, cells and organisation, health
KS3 Working scientifically
KS4 Biology - health, disease and the development of medicines, transport systems
KS4 Working scientifically
School trip prices
Teachers and adult helpers go FREE!
Workshop only
£200
(full class up to 24)
£100
(half class up to 12)
Post-visit resource
I'm a scientist (online) sessions
Inside our PCR workshop...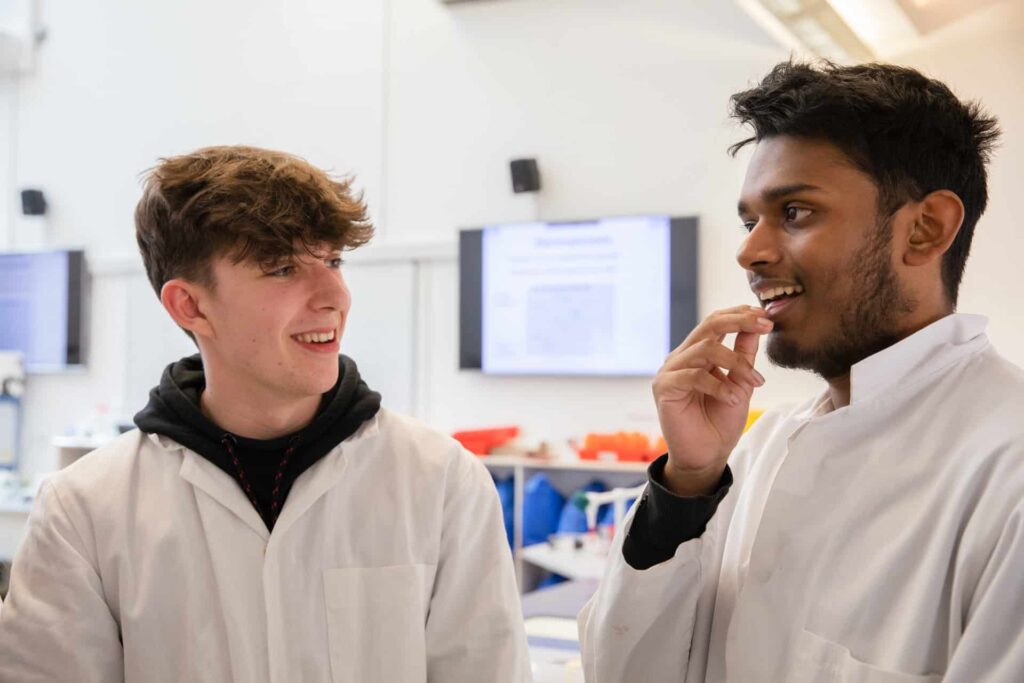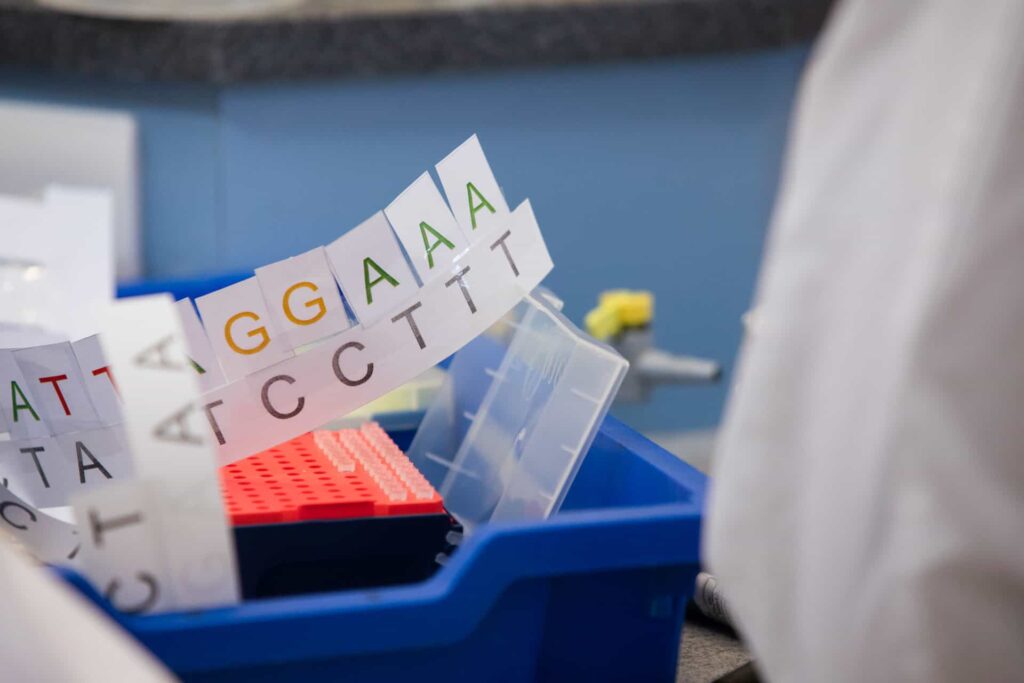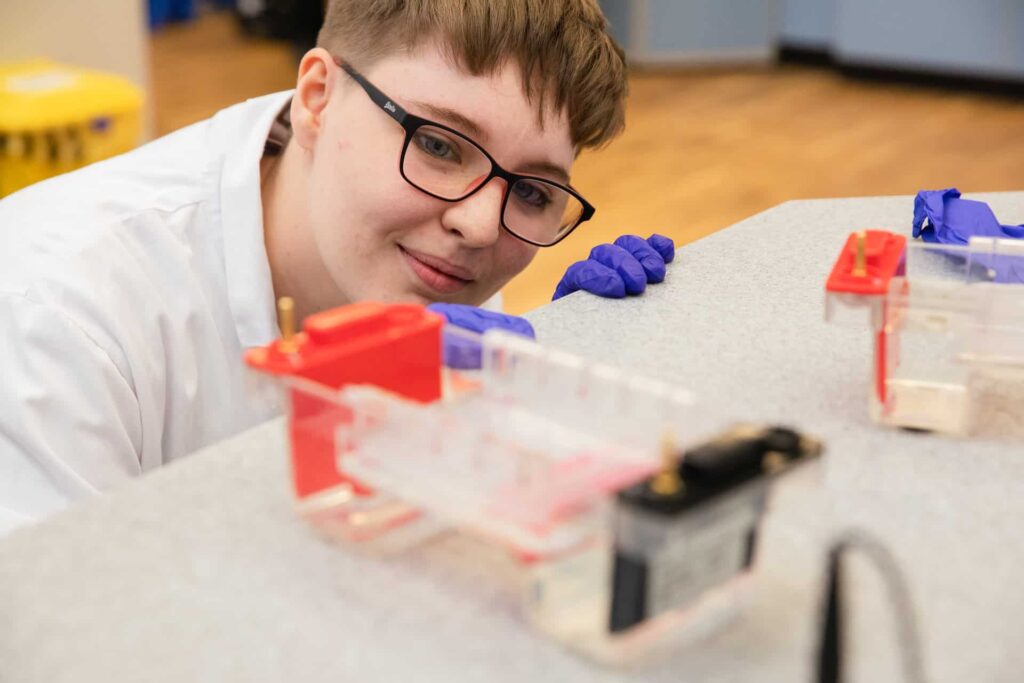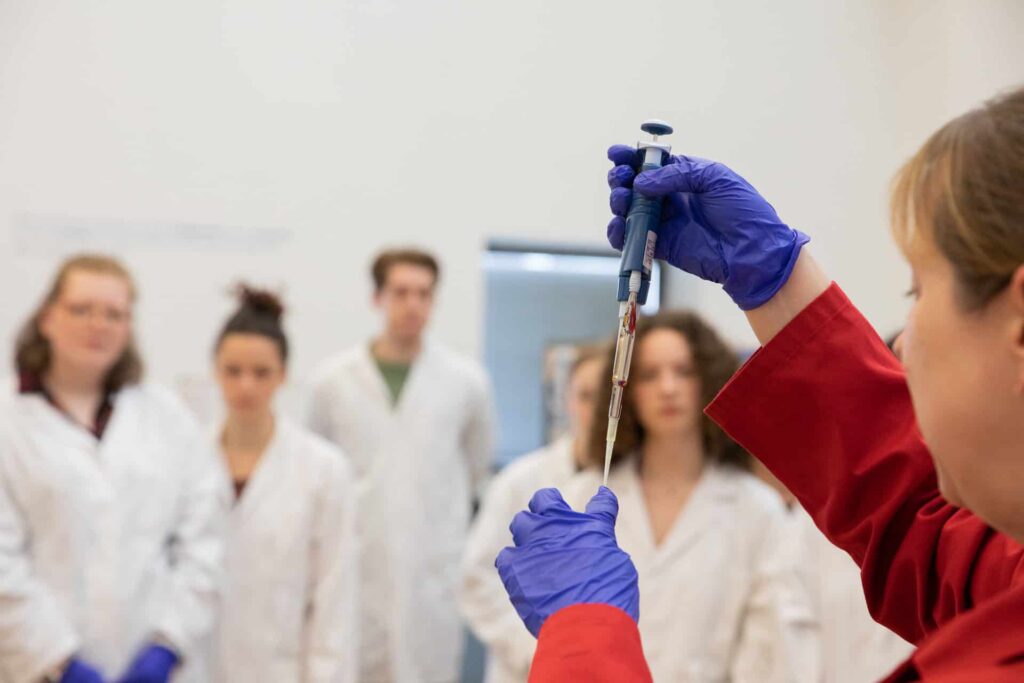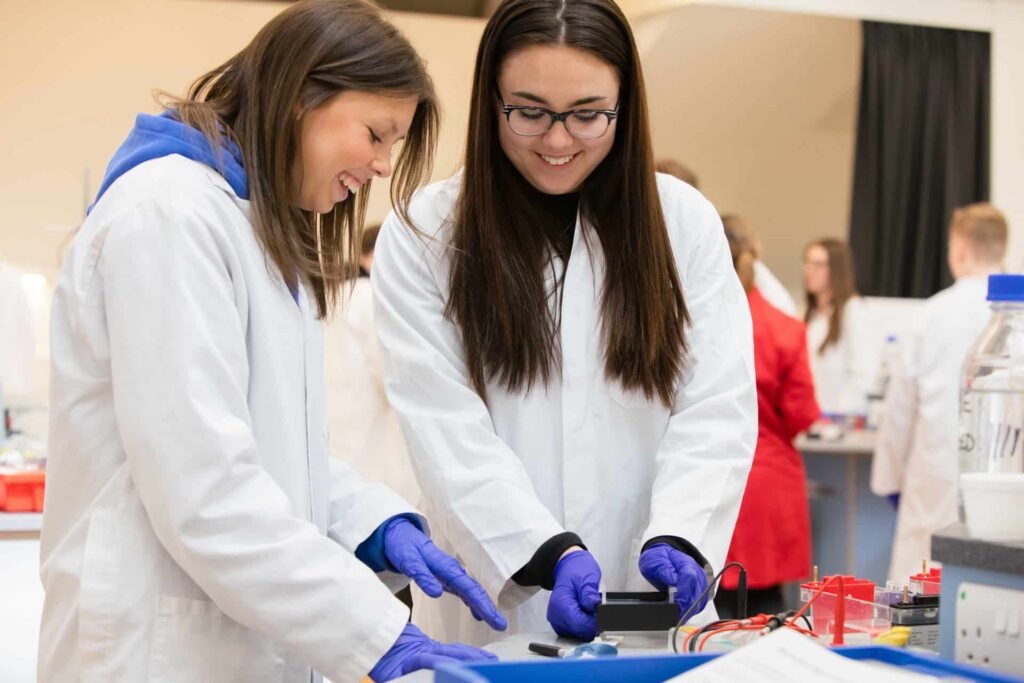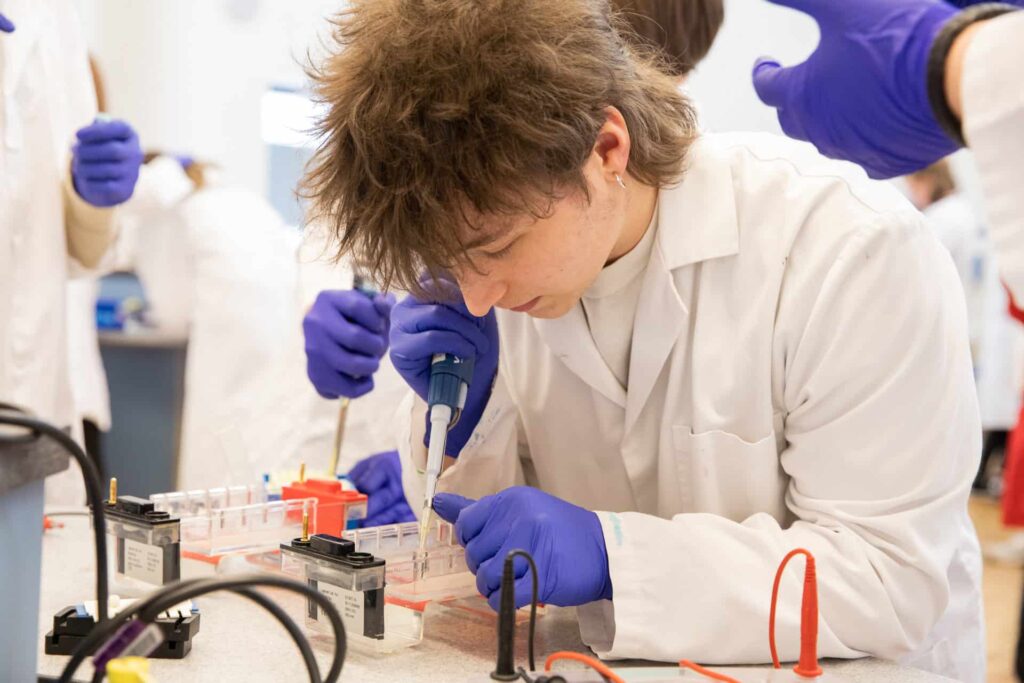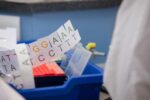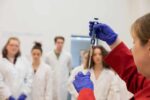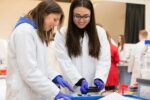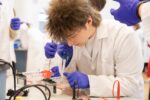 What other teachers say...
"Neil, our presenter, was exceptional. He has a genuine gift for engaging with Sixth Form creatures. Superb knowledge, excellent use of humour and the right level of quirky style that meant all of our students immediately took to him. This is such an essential part of any day – and Neil was absolutely spot on."
Thirsk School and Sixth Form College
"This workshop is brilliant! The lady I dealt with (at booking) was incredibly helpful and clear with their instructions"
Durham School