Combine your workshop with a science centre visit
No school trip would be complete without a visit to our science centre
We provide exciting, interactive zones and activities which are designed to inspire and entertain students of all ages and abilities.
We're not like a museum where you'll find stuff in cases and be expected to look and not touch. At Life, students will be encouraged to get stuck in: explore, create, have fun. Our friendly Explainers are always around to answer questions, explain activities and suggest new things to try.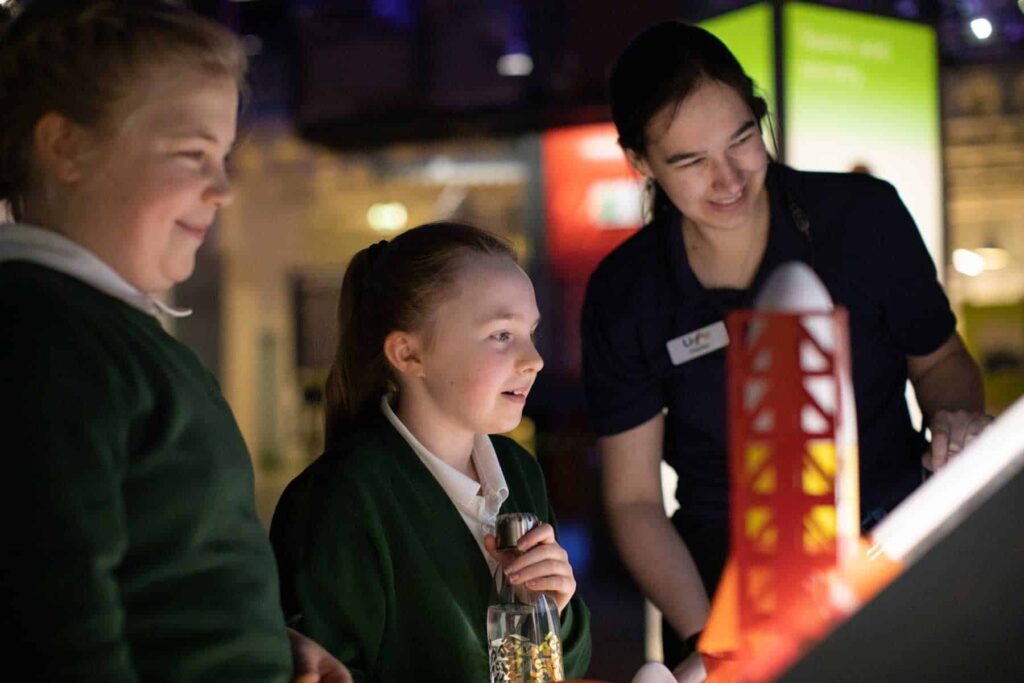 Frequently asked questions
To check availability and to make a school booking, please call our bookings line on 0191 243 8223, Monday to Friday, 9.00am - 5.00pm. Queries can be made by emailing info@life.org.uk, but bookings should be made by phone.
We offer different packages for schools. Most often, schools will book a workshop and science centre visit.
You class(es) will visit our exhibitions that are appropriate to their age and a Planetarium show or Live Science Show will also be included (unfortunately we're unable to guarantee both shows).
We provide you with a bespoke itinerary for your day, if you're bringing more than one class each class will have their own itinerary.
They are provided on arrival, unfortunately we're unable to send these out prior to your visit.